Like What You See? Browse Further Into Our Completed Projects
PROCESS OF DESIGNING YOUR PERFECT WEBSITE
Before any work begins on your new website an appointed designer will request some basic information to help us create the content and style of the new website.
We need to ascertain all the information you feel is important to your company and your customers. The designer will work alongside the client consulting you in every descision.
All our websites can be built with content manager functionality meaning your site is editable using the internet browser. Clients can access an online control panel allowing you to add unlimited pages and content to the website. Our designers will train you on the system.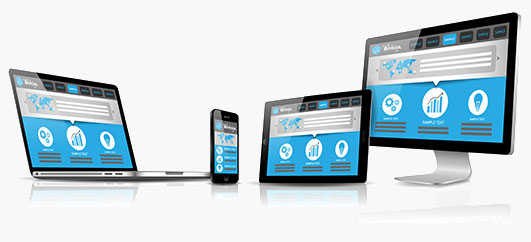 Bespoke Web Applications
E-commerce Website
CMS Driven Website Design
Brochure web design
Web Development
Email Campaigns
Domain Names
Email Setup
Web Accessibility
Internet Marketing
ENJOY LOOKING AROUND OUR WEBSITE AND WE WILL ENJOY WORKING ON YOUR WEBSITE
We offer website design service to all types of business's from individuals working from home to small to medium (SME) business's in Birmingham and around the UK. We believe in quality and affordability with no compromise.
Hi Mak,Just wanted to drop you a quick line to say thank you for all your help while our computer systems were down. I know IT support is not your job yet you went out of your way to try and get us all up and running again. Your efforts are greatly appreciated. It is very refreshing to find a company that does not have a 'that's not my job' ethic, this seems to be a rarity in this day and age.Anyway just wanted you to know that you efforts did not go unnoticed and are very much appreciated.Many thanks ...

Sacha Langfield
Just to say Happy New Year to you and all at Evolvenet and to also say "Thank You" for your help before our sales season got started. Everything ran very smoothly this year. http://trimthetree.net/...

Claire
We are very happy with the new design and appearance of our website and I would lie to thank you and your colleagues for all your hard work in getting this looking so good,Kind regards,www.publicinterestlawyers.co.uk ...

Paul McNab
I came across Evolvenet through researching with Google to have a website developed for tours to Saudi Arabia. After going through many different companies I decided to go with Mak to have our website developed. They were extremely helpful from start to finish and still are until this date. Special thanks to Azad for coding the website and giving me ideas. I really appreciate Azad and Maks help as we would have not got to where we currently stand on the online market. I have made no mistake as Evolvenet are honest when dealing with their customers. This may not show at times but within the web development market there are so many amateur and fraud companies who do not stick to promises made. Search engine optimisation which took a while to kick in and at first it seems like a waste but after the first 4-5 months you can see it work and depending on your market it can easily improve and increase your Business. Also taking into consideration your market Google CPC can be expensive therefore SEO can be very beneficial. I would like to give my regards once again to Evolvenet as without the help of each individual at Evolvenet we would not be where we stand today on the online market. ...

Panama Travel